Services
We offer services and treatment plans tailored to meet your unique hearing needs. From comprehensive evaluations to custom hearing aid fittings, our staff combines years of experience with state-of-the-art technology to find the best solution for you.
Hearing & Balance Tests
Hearing Testing and Balance Evaluations
We focus on prevention, evaluation and treatment of hearing and balance disorders. We are here to help improve your hearing and balance.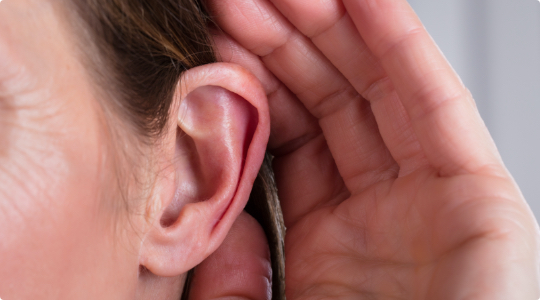 Online Hearing Test
Think You Might Have Hearing Loss?
Take our free, 5-minute online test to get a better understanding of your hearing health. It can determine if a professional screening is right for you.
Hearing Aid Services
Finding the Perfect Match.
Hearing loss looks different for everyone, and as a result, there are a number of hearing aid varieties on the market. Through careful evaluations and custom fittings, we'll help you find the best device for your hearing loss needs.
Hearing Aid Services
We Service Your Hearing Devices
From hearing aid screening, selection and fittings, to ongoing maintenance and repairs – we offer a wide range of services to keep your hearing aids performing their best.
If hearing aids are necessary to improve your hearing experience, the audiologist at Hearing & Balance Services of Reston will match your hearing needs with the right style and technology to improve your quality of life. Then, your hearing aids will be adjusted until they deliver sound naturally and comfortably.
More on Hearing Aid Dispensing & Fitting
Even the most sophisticated digital devices need regular maintenance and cleaning. Whether your hearing aids are malfunctioning or need regular cleaning, bring them to Hearing & Balance Services of Reston. We clean and repair all major brands of hearing aids.
More on Hearing Aid Repair & Maintenance
Live speech mapping is proven to increase patient outcomes. The audiologist will use the voice of a friend or family member to adjust your hearing aids until they deliver sounds as you want to hear them.
More on Live Speech Mapping